Our Story
Every company has a story to tell. From humble begininngs to leading specialist Chartered Insurance Broker, Access has come a long way.
Access was registered as a company in 1999 and formally began trading as a specialist underwriter in early 2000. Our CEO, Simon, and a co-director worked from home to launch the business. We quickly flourished and celebrated our first major milestone seven months later when we achieved our first million pounds of turnover.
2000
Having been successfully trading for two years, we began to establish ourselves as a specialist broker and advisor to churches, charities and non-profit groups. This started with us acquiring a book of church clients, whose agent had decided to discontinue because of new regulations. As early adopters of digital technology, we rapidly grew our client base, helping our niche clients to access specialist advice and products which met their needs and budgets.
2002
The company continued to grow and we needed to move into our own space, so a small office in South Croydon became our new home. By now our team had increased to five people dedicated to serving our clients. During this period we worked with specialist insurance companies to develop policies to meet the varied and changing needs of our clients; something we have continued to do to this day. One such arrangement was a specialist scheme set up to protect Hospital Radios up and down the UK.
2006
Having achieved further growth, and now having a team of 10, we moved to a much larger office and planned our next strategy for growth. We initiated our ten year 'Triple-Triple challenge', our plan to triple the company size in three years followed by another triple over the next seven years. Alongside this, we put in place a commitment to act as a socially responsible organisation and to make a significant contribution to a range of charities and worthy causes each year. Appointed as the broker for Homeless Link, we began to work with many more homelessness, support and housing charities and organisations..
2009
We were delighted to be awarded the Charity Times Award for the provision of insurance services to charities. The award publically recognised us as a professional company providing outstanding services to the charity sector. An important milestone occurred in October when we announced that the client portfolio and staff of A T Bell Insurance Brokers would be incorporated into Access Insurance Services. This first substantial acquisition proved to be a huge success because of our similar values, ethos and commitment to professionalism.
2010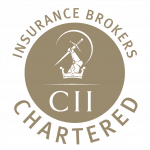 We wanted to be able to demonstrate our professionalism and were delighted to be awarded Chartered Insurance Broker status by the Chartered Insurance Institute (CII). We appointed a Training Manager responsible for the continued professional development of our team, now numbering 28 people. The first triple of our 'Triple-Triple challenge' was completed and we continued to meet the targets necessary to stay on track with completing the second triple. We also had been able to meet our ongoing goal of making a significant donation each year to different charities.
2013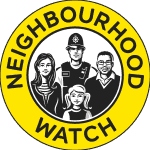 We established a portal for our clients to provide risk management & health and safety resources, employment law summaries, policy templates, checklists, regular regulatory updates and articles. Our 'Scout & Guide Property Policy' was successfully launched to meet the property insurance needs of Scout and Guide Groups. This in-house scheme is one of several we operate, and demonstrates the trust insurers have in us. Our clients benefit from a streamlined and efficient process. We were very happy to be appointed as the broker for Neighbourhood Watch, as well as the partner broker for 'Community Risk Services' – an initiative of Lambeth Council.
2015
A key milestone was reached early in the year as we made an investment in Grout Insurance Brokers, a specialist broker dedicated to working with Almshouses. We launched our trainee broker scheme, giving four individuals a role within our organisation and taking the team to 36 people. We fully fund professional qualifications for all our staff. While continuing to focus our attention on our charity specialism, we also began to assist property owners, increasing the number of housing associations and commercial properties for which we arrange insurance. We have a growing interest and expertise in heritage property, recently being appointed to advise the owners of a Grade 1 Listed Castle.
2016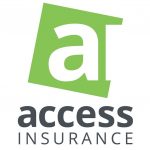 Early in the year we unveiled new branding and a new website following a comprehensive rebrand. Our new look reflects how far we have come and embodies our ethos of providing professional advice in a friendly manner to all of our clients. Shortly afterwards we were pleased to announce that the clients and staff and office of Finance ReDirect were being incorporated into our business. This expanded our expertise in advising community groups and umbrella bodies as well as giving us a second office in Bedford.
2017